Sunday's Challenge #1... Quote...
Today you have a choice as I cannot pick my favourite out of these A.A Milne Quotes
"How do you spell 'love'?" - Piglet
"You don't spell it...you feel it." - Pooh"
― A.A. Milne
"Sometimes,' said Pooh, 'the smallest things take up the most room in your heart."
― A.A. Milne
"Promise me you'll always remember: You're braver than you believe, and stronger than you seem, and smarter than you think."
― A.A. Milne
BONUS - complete a page for each quote and go in a draw to win an ALPHA pack [includes Thickers, OA Mini Market & Glitz Mini alphas] - pages due April 6th
And here is my sample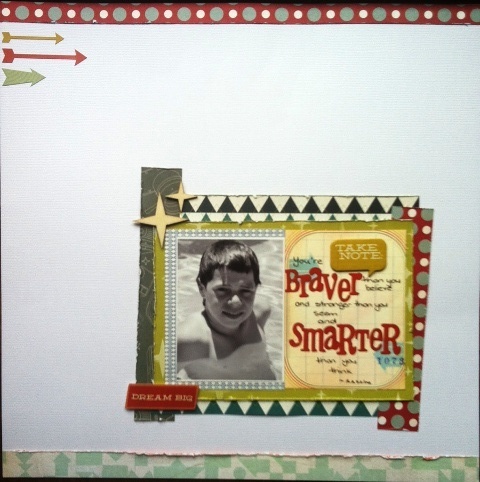 Sunday's Challenge #2 - Sketch...
Charm has used the SFS Retreat Amy Tangerine Kit for this one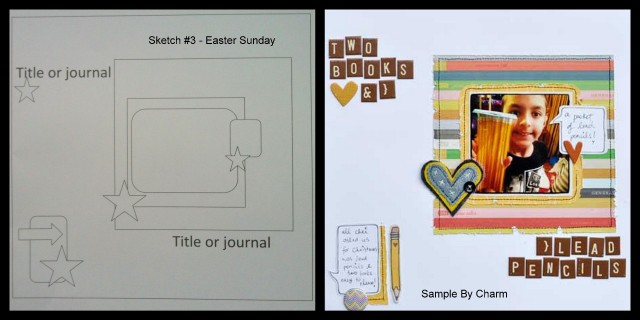 Sunday Challenge #3 - Colour Combo...
Brown, Red & Blue... any shade of these colours [blue can be aqua, navy, light etc]
White, cream & Black can be used.